About Us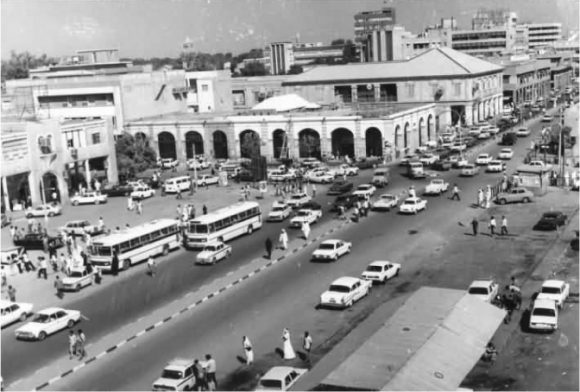 Our History
In 1963 the emergence of El Nilein Bank resulted from the merge of Credit Lyonnais, Arab bank, and the Red Sea Bank. In 1970 El Nilein Bank Nationalized and become El Nilein Bank Group. In 1993 El Nilein Bank merged with the Industrial Development Bank and forming El Nilein Industrial Development Bank Group.
In the year 2007 El Nilein become an independent entity from El Nilein Industrial Development Bank Group and was named El Nilein Bank.
Forty glorious years of Islamic banking experience in the United Arab Emirates banking sector, we take immense pride in strengthening relations between Sudan and the United Arab Emirates being one of the first Sudanese Banks in the country.
Corporate Values
Build Enduring Partnerships
A business is only as good as the people associated with it. That's why we aim to build long-lasting partnerships with all our stakeholders, including employees, customers, businesses, suppliers, and shareholders. These relationships are at the core of our business, and we pledge that we will never compromise on our principles, our transparency, as these are the pillars on which Al Nilein Bank stands.
Excellence in Customer Service
Excellence in business starts with excellence in customer service. We strive to conduct our operations with transparency and honesty all our associates and customers. We aim to champion clarity so that our customers, as well as the Sudanese community, can benefit from the openness that we will inspire.
Stand by Our Principles
Strong principles are the foundation of a strong business and a bright future. We will stand by our principles and the beliefs that are important to our employees, our customers, our shareholders. They will be upheld across the bank and will be reflected in everything we do.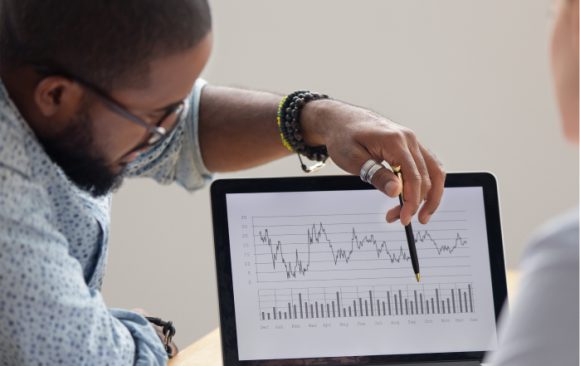 To be a first world-class Sudanese bank that provides tailored products and services with the focus on achieving the best practices in corporate governance, business integrity, and professionalism.
To drive efficiency in whatever we do, by focusing on retail, small-medium-sized enterprises (SMEs) and corporate clients and make a positive contribution to society in all the core markets where we operate.
General Manager Message
At Al Nilein Bank, we aim to raise our position and maintain a top rank in the world of Islamic banks by providing outstanding services to our customers and keep moving forward with growth, innovation and ensuring the participation of our talented employees. Hence, we follow and stimulate growth based on our distinguished position within the United Arab Emirates that empowers us with; an access to dynamic local markets, rapid growth, and business opportunities.
Alongside, we are very focused on maximizing our customers' satisfaction by understanding their needs in dealing in with the global markets and continuing to attract investments from around the world. By successfully converting many fixed deposits into savings accounts and current accounts we are reducing the cost of funds sustainably. This, not only stimulates the growth of bank portfolio but also improves our returns as well as liquidity retention. We continue to invest in everything that improves our customers' banking experience, which, in turn, helps our customers achieve their financial goals.
At Nilein Bank, we continuously monitor the risks we may be exposed to while doing business. Hence, we have adopted a growth strategy based on balancing our ambitions and maintaining discipline in all our business. We strive to spread this culture of risk management and decision-making based on sound information at all levels of the Bank. Not only does this protect the interests of the Bank and its shareholders, but also contributes to the development of the business sector in the UAE as a whole.
At the core of Al Nilein Bank is attracting, developing and retaining the best available talent and motivating them to achieve the highest levels of performance in line with strategic objectives. This leads to strengthening our relationships with our customers. We are also aware that our employees are our most valuable assets. In addition to professional development opportunities that the Bank provides to all its employees, we encourage harmony with each other to ensure the growth and professional advancement of each one of them.
Board of Directors
Mr. Hassan Mohamed Tibin
Chairman of the Board
Mr. Hassan Makki Ahmed
Board Member
Mr. Mohamed Adam Abdelrahman
Board Member
Mr. Abdelrahman Mohamed Abdelraham
Board Member
Mrs. Amna Abakar Abdul Rasool
Board Member
Mrs. Rabea Ibrahim Bakheet
Board Member

Mr. Faisal Jumaa Abdul Rahman
Board Member
Executive Management
Mr. Fatihy Elgasim Abdelgyoum
Deputy Manager
Mr. Yousif Omer Yagoub Hussein
Head Of Corporate
Mr. Abuzar Elsaddig Suleiman Hassan
Head Of IT

Mr. Faisal El Tahir Sid Ahmed Torgman
Acting General Manager
Mr. Tariq Mohamed Ahmed Khairi
Head Of Operation
Mrs. Rona Nadeem
Head Of Finance & FI
Ms. Sarra Hassan Awad Khalil
Head Of Marketing & Investment
Ms. Eman Hashim Abbas
Head Of HR & Development
We have established an AML Compliance Plan to fight against all types of financial crimes.
El Nilein Bank is committed to reviewing our AML strategies and objectives on an ongoing basis and to maintain an effective AML program.
We are committed to high standards of AML compliance and require management, employees, and customers to adhere to these standards in preventing the use of our products and services for money laundering purposes.
El Nilein places great importance on following the recommendations issued by the Central Bank of UAE and the Financial Action Task Force and others concerning Know-Your-Customer and Anti–Money Laundering and Terrorism Financing issues.
Information about El Nilein Bank and its measures to prevent AML and TF can be found below.
FATCA & VAT information
Pursuant to the Foreign Account Tax Compliance Act (FATCA), including intergovernmental agreements, rules and regulations adopted pursuant thereto, El Nilein Bank – Abu Dhabi including relevant branches have registered with the IRS to receive Global Intermediary Identification Numbers (GIIN).
GIIN is: MQ79H2.00000.LE.208
The United Arab Emirates has implemented Value Added Tax (VAT) from 1 January 2018. VAT is imposed on most of the domestic supplies of goods and services with a few exemptions and zero-ratings.
In line with the introduction of VAT, all of El Nilein rates and fees is updated to be VAT inclusive, wherever VAT is applicable.
EL Nilein Bank TRN is: 100386253700003
Get in touch
Let us help you find the answers you're looking for. Connect with us if you have any queries, complaints, suggestions, or would like to send us a compliment about our service. We'd love to hear from you.